The feature documentary division focuses on telling powerful, longer format stories to inspire new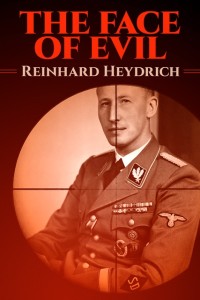 ways of thinking and to create lasting, positive change in society.
Co-founder and Executive Producer Rob Beemer's first theatrically released feature doc is "Reinhard Heydrich: The Face of Evil." As the main architect of the Holocaust, his life is a cautionary tale of the rise from the son of an opera singer to one of the top posts within the Nazi intelligence services. It's also an inspirational story that chronicles the bravery of the Czech resistance fighters who carried out the assassination of Heydrich, the highest-ranking Nazi official to be assassinated during World War Two. The documentary is a stark reminder that evil can be institutionalized and that common people have the ability to successfully counter oppression and recover their freedom. "Reinhard Heydrich: The Face of Evil" was also reformatted and aired on The History Channel as a two hour special.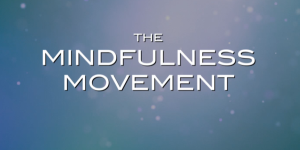 Interesting Stuff's second feature doc, "The Mindfulness Movement," in association with Executive Producers award-winning singer-songwriter Jewel and worldwide best-selling author Dr. Deepak Chopra, has been filmed and is currently in editing with an expected release date in 2018.  Mindfulness is a special way of paying attention to your thoughts, feelings, bodily sensations, and everything in the world around you with a curious and non-judgmental attitude. By focusing on the present moment, you spend less time second-guessing what you did in the past or worrying about the future.  In other words, mindfulness is the paradigm-shifting antidote to the many sources of stress and distraction in our modern world!
Please visiting the film's website at www.TheMindfulnessMovement.com to view our trailer and please consider making a tax-deductible donation to help us complete this inspiring and informative documentary!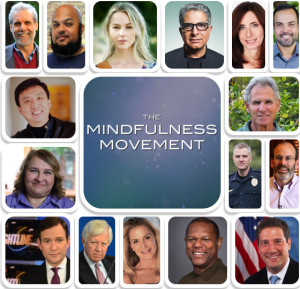 "The Mindfulness Movement" profiles mindfulness experts and the growing number of people across the country who have made mindfulness a central part of their lives. Find out how they're developing this special mindset and why it's spreading to elementary schools, prestigious business schools, Fortune 500 companies, hospitals, police departments, prisons, the halls of Congress, the entertainment industry, and many more places. The documentary's goal is to help make mindfulness one of the foundations of society to the point where it becomes as synonymous with a healthy lifestyle as eating well and exercising are today.
To join the movement to create a healthier, happier world by spreading the benefits of mindfulness to a global audience, please visit 
www.TheMindfulnessMovement.com
or make a 
tax-deductible donation
directly at the film's page on the non-profit International Documentary Association website today!